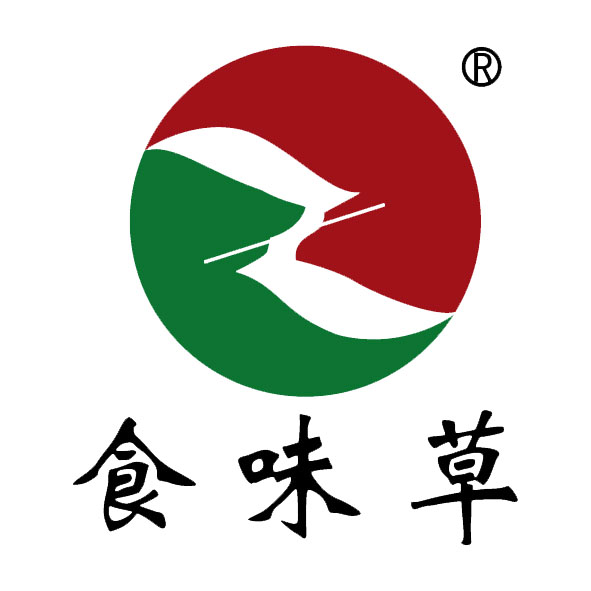 展 位 号: A032
公司名称:(中文)北京市双桥燕京中药饮片厂
(英文) Beijing Shuang Qiao Yanjing Sliced Medicinal Herbs Factory
地 址:(中文) 北京市朝阳区双桥东路双会桥南
(英文) South of Shuanghuiqiao, Shuangqiao East Road, Chaoyang District, Beijing
联 系 人: 刘颖 职 务:质量副厂长
邮 编: 100024
电子邮件: yanjingyp@163.com 电 话:65730691 传 真: 65730691
网 址: www.yanjingherb.com
---
公司简介(中文):
千年史志传承,创新时代发展,绘抒崭新画卷,典立名品榜样。北京市双桥燕京中药饮片厂成立于1987年,坐落于历史悠久、古老的通惠河畔,地理位置优越,交通便利,是北京市中药饮片的老字号生产企业,目前企业拥有设施完备的质检中心、现代化的厂房设施,建筑面积19980平米。
饮片厂始终以规范的生产、严谨的检验、优质的服务、优良的产品作为企业不断追求的目标,以做好事、做好人、做好药,"用硬品质铸就大品牌""制好中药普济天下人"作为燕京饮片人孜孜不倦的信念与追求。
2005年燕京中药饮片厂率先成为全国省市中药饮片GMP认证的第一家。荣获"北京市守信企业、全国农业部创名牌企业";北京市女大学生实习实践基地、首都农业巾帼示范基地、北京市诚信创建企业、北京市传统中药饮片生产示范基地、北京市中药饮片炮制基地等多种荣誉称号。2002年在国家商标局注册了"食味草"商标。企业以北京中医药大学为依托,合作研发系列中药养生产品,通过产、学、研基地建设,建立了"北京中医药大学中医养生研究所协同创新示范基地、中医养生学北京重点实验室成果转化基地、2014年企业建立了标本馆,收藏中药标本千余种,承办了第三届、第四届北京市医药卫生职业技能(中药炮制)比赛"。
在传承传统中药饮片炮制技术上,致力于培养有志于继承发展中药饮片炮制技术人员队伍,遵循古人传承下来的丰富的炮制经验,在生产中不断将炮制技术加以总结、创新、完善,遵古炮制、依法炮制,保持传统工艺的严肃性,凭借多年的炮制经验积累形成了燕京自有加工中药饮片技术特色的"酒蒸酒制、直服饮片、药食同源"三大产品体系。酒蒸酒制代表品种:酒黄精、酒女贞子、酒苁蓉、酒山茱萸、熟地黄等。直服饮片代表品种:三七粉、珍珠粉、沉香粉、川贝粉、羚羊粉等。药食同源代表品种:茯苓、薏苡仁、山药、山楂等近100多种。
建立了"国家级技术传承技艺建设基地""京药炮制基地" 被中国中药协会命名为"示范建设基地", 使传统炮制技术得到了更好的传承。
---
公司简介(英文):
Thousand years historical annals inherited, develop in the innovative era, paint a novel new picture scroll, and set a model of famous brand.Beijing Shuang Qiao Yanjing Sliced Medicinal Herbs Factory (Sliced Herbs Factory) was established in 1987. It is situated in the ancient and historical Tonghui Riverside, enjoys advantageous geographical location, and convenient transportation. As a time-honored production factory of sliced traditional Chinese medicinal herbs in Beijing, the factory now possesses a fully equipped quality inspection center, modernized facility, and a building area of land of 19,980 m2.
Sliced Medicinal Herbs Factory has always taken normative production, rigorous inspection, quality service, and good products as the corporate goal to pursue. It takes such doctrines as "do good deeds, be good men, manufacture good medicine," "casting big brand with high quality" "manufacture good traditional Chinese medicine to relieve and help people around the world" as unwearied belief and pursuit of the workforce at the Factory.
Yanjing Sliced Medicinal Herbs Factory became the first factory that getting certificate of GMP for sliced medicinal herbs among all national provinces and cities of China in 2005, and has been honored with titles such "Trustworthy Business in Beijing, Famous Brand Enterprise of Ministry of Agriculture of China;" Internship and Practice Base for Female College Students in Beijing, Women Demonstration Base of Capital Agriculture, Trust Worthy Business in Beijing, Production Model Base of Sliced Medicinal Herbs in Beijing, Preparation Base of Sliced Medicinal Herbs in Beijing. In 2002, the Factory registered "shi wei cao" trademark in the Trademark Office of the State Administration for Industry and Commerce. The enterprise relies on Beijing University of Chinese Medicine (BUCM), to co-develop series of traditional Chinese medicine based health preservation products. Via building of the Production, Study and Research Base, it established the "Collaborative Innovation Demonstration Base of Health Preservation of Traditional Chinese Medicine of BUCM, Achievements Transformation Base of Beijing Key Laboratories of Traditional Chinese Health Preservation. 2014 saw the factory to establish the herbarium, collecting over a thousand specimens of Chinese medicine, and it also organized the 3rd and 4th edition of the Medicine and Health Vocational Skills (Traditional Chinese Medicine Preparation) Competition.
In inheriting preparation technology of sliced traditional Chinese medicinal herbs, the factory is dedicated to cultivating a team of technical personnel who are aspired to carry forward and develop sliced traditional Chinese medicinal herbs, follow the rich preparation experience handed down from ancient Chinese, summarize, innovate and perfect it in production process, follow ancient preparation, prepare by rules, maintain the seriousness of the traditional process. With multi-years of preparation experience accumulated, three product systems, namely, "steaming with wine, processing with wine, directly taken medicinal slices, homology of medicine and food " that feature Yanjing's own sliced medicinal herbs technology, were formed. Representative varieties of steaming with wine and processing with wine include: Wine Steamed Sealwort, Wine steamed Glossy Privet Fruit, Wine Steamed Desertliving Cistanche, Wine Steamed Dogwood, Prepared Rehmannia Root and more. Representative varieties of directly taken sliced herbs include: Panax Pseudo-Ginseng, Pearl Powder, Chinese Eaglewood Powder, Tendrilleaf Fritillary Bulb Powder, Cornu Saigae Tatariace Powder, etc.. Representative varieties of homology of medicine and food: up to 100 types including Poria Cocos Wolf, Semen Coicis, Chinese Yam, Hawthom Fruit.
It established the "Construction Base of National Level Technology Inheritance," "Beijing Medicine Processing Base," and was named "Model Demonstration Base" by China Association of Traditional Chinese Medicine, allowing better inheritance of traditional processing technology.